Inserting Butterfly Valve IB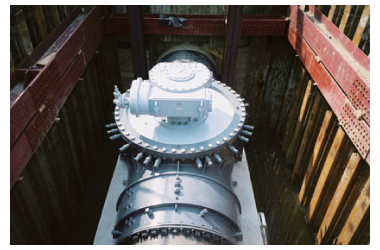 Outline
1.The purpose of the work is inserting a butterfly valve in the main under pressure.
2.The inserting divided tee is installed on the planned location on the main and butterfly valve is inserted under pressure using equipments such as the valve for work, the pressure resistant companion flange, the cosmo borer, and the inserting machine.
Features
1.A butterfly valve approved by JWWA is used. (Conforming to JWWA B 138)
2.The valve, sliding parts, and valve operation parts comply with JWWA standard.
3.A manual or an electrical speed reducer can be attached.
4.For not less than DN 350mm, assistant valves can be installed. A drain or a cleaning system is available on demand.
Applicable pipe / Type
For casting iron pipe
For steel pipe
For hume pipe